Need a lawyer to support you through an acquisition?
While a 6- or 7-figure sale might be peanuts to some M&A professionals, it can be a life-changing amount of money for a founder. So you want someone who will take the acquisition as seriously as you do. We get it!
Our long-term plan at They Got Acquired is to create a directory of M&A support professionals, including mergers and acquisitions lawyers. But we're a small, bootstrapped team, so it will take us a while to get to that.
For now, we've put together a short list of lawyers we can personally recommend. We get lots of requests for recommendations, and we want to point you toward high-quality professionals even while we're still building out our directory.
M&A lawyers we recommend
All of these attorneys work in the mergers and acquisitions space, so they'll be able to help you navigate an acquisition, even if it's your first time selling a company.
They're also all happy to work on deals in the 6, 7, and low-8 figure range.
We do not get a commission for referring these attorneys to you; the legal profession prohibits most referral commissions. We're sharing these names with the sole purpose of being helpful to entrepreneurs who need a lawyer you can count on.
Andrew Ritter
Andrew Ritter's LinkedIn 
Company: Wiggin and Dana LLP
"Andrew supported me through my sale of The Write Life. He was knowledgeable about the process, and most importantly, served as an advocate for me. It was reassuring to always have someone looking out for my interests."
— Alexis Grant, who sold a content site for mid-6 figures (She's also founder of They Got Acquired)
Our interview with Andrew: We interviewed Andrew about the legal advice he shares with founders looking to sell.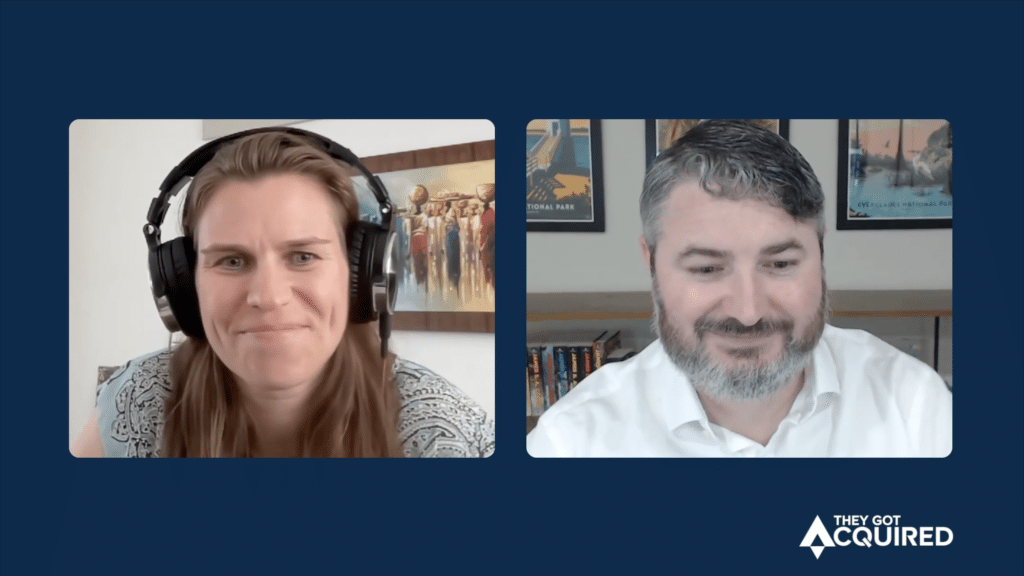 Bill Barlow
Bill Barlow's LinkedIn
Company: Barlow & Williams
"Being a first-time founder is extremely daunting, especially when thinking about fundraising, creating contracts, and employment agreements. Bill Barlow and James David Williams (of Barlow & Williams) have been an incredible resource for us — they are knowledgeable, detail-oriented and responsive, but also take a practical approach to advising us, which has been extremely appreciated as new founders." — Will Geiger, co-founder of Scholarships360
David Sterrett
David Sterrett's LinkedIn
Company: Sterrett Law
Thomas Dorwart



Thomas Dorwart's LinkedIn
Company: Thomas C. Dorwart Law
The information contained in this piece is provided for informational purposes only, and should not be construed as legal advice. We're reporters, not lawyers. If you need help with a legal matter, please hire a lawyer.